I just needed to make two more panels to complete the back bits.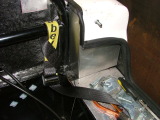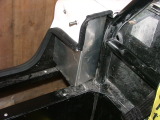 And drill some holes to take M6 button head bolts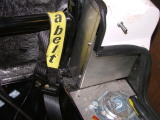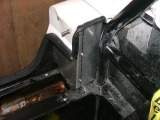 Finally, I had a go at the new cable tie holders for the gear linkage cables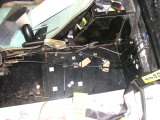 And fitted the seat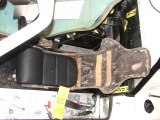 There are two 25mm box section steel bars under the seat, which I'll be keeping and welding some flat bar onto it to hold the seat in place. However, I'd like the seat to be moved back a bit (although there is just enough room to sit in it).