I wanted to strengthen the welds on the seat mounts - unfortunately my welder's beginning to go wrong, so I cleaned it, and got some new wire. It's working quite well at full power now.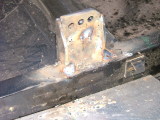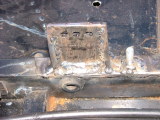 I also filled the corners around the rear brace parts.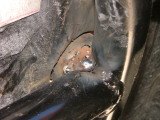 With that done, I started work on the front lights - at the Donington show, I got some metal plates that are designed for the Hella lights.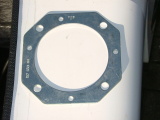 These will allow me to change the angle of the lights if they're not right. This is how it fits.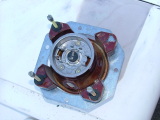 I had to trim them a bit, and cut some bits out to make it all fit, but this is what the right hand side looks like (sorry about the focus!):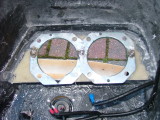 And with the lights in place: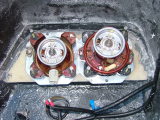 Unfortunately, it got dark, so I had to put the car away. Tomorrow, I'm doing some other work for Aeon - making a remote control door opener for the coupé they're making and taking to the Speed & Design 2006 show in the Netherlands.