I pushed the car out, and had a very rough trial fit of the inner wheel arch - I can't actally close the rear section because it needs to be trimmed for whatever side it goes on. I've made this as a template so John can make some more.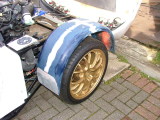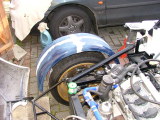 I then got the throttle cable piece and painted it (this was the first of 6 coats):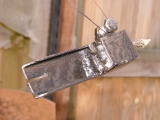 Next, I opened the front section, and replaced some more of the self-adhesive cable tie clips with epoxy glued clips: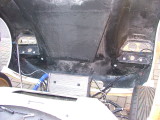 And I put the drver's seat in, and had a go. Much more comfortable without the roof bars!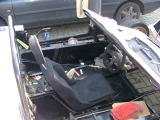 Then, I went back to the front section - putting the light holders in: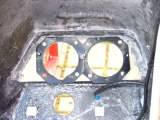 Followed by the lights: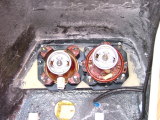 Which looked quite nice with the freshly painted light areas: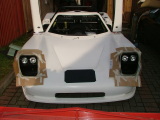 Especially with the masking bits removed - and the indicators in place: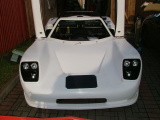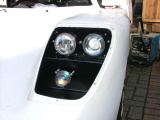 I also made sure that the lamp covers still fit.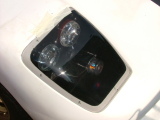 I've decided that I'll be using a charge cooler instead of an intercooler, which means I don't need the intakes in the sills. Since I didn't know how long Aeon would take to make me some new ones, I prepared my current ones by removing the intake sections. Bit of a shame, since I'd spent a lot of time on them!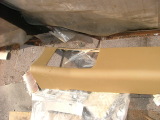 The only rear lights that I hadn't wired up were the reversing lights - however, I needed to find the reversing switch first! The second attempt, I found it - it's here: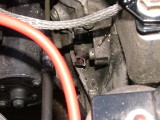 I noticed that I hadn't painted the exhaust mount, so I painted it.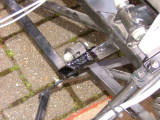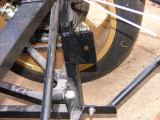 I then got the car battery, and wired the input to the switch: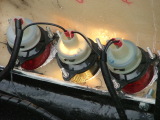 And with all the rear lights (except the brake lights):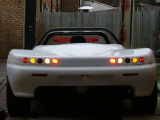 And the front lights: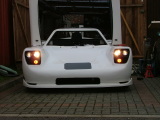 I then went down to see John - he said that I should get some new sills by the end of the week - in black as well! He's now got the inner wheel arch, to have a look at making some.