I wanted to allow the front section to be held open under its own weight (like the rear), so I used one of the old front radiator brackets, and taped it on to see if it would foul anything.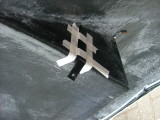 It didn't, so I first of all epoxied it in place...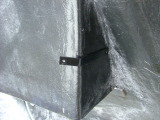 ...and then put GRP over it. While it was setting, I fitted some quadrant rubber in the gap between the dashboard and the body to fill the gap.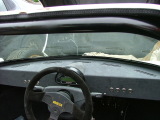 The earlier work on redoing the steering wheel pad didn't go very well, because I didn't have the right contact adhesive. I now had some, and proceeded to redo it, starting with stripping everything off, and removing 3mm from the outer edges.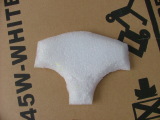 I also hollowed out the foam where the velcro pads are - allowing it to sit closer to the wheel itself.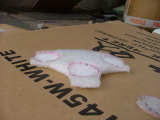 I covered it with foam (as before), and then with the alicante.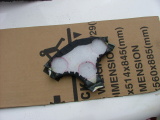 And from the front.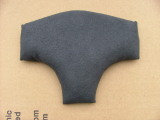 I then trimmed and used contact adhesive on the velcro pads.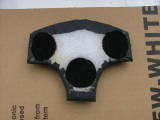 And then on the wheel.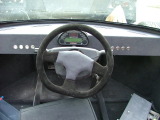 I carpetted the inside of the doors, using a template I'd made a while ago, and also put some alicante on the top of the door.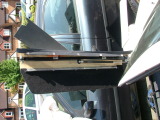 The front splitter was getting in the way of it opening, so I took it off, and cut some bits out.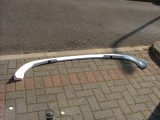 Unfortunately, it still didn't help it opening that much, because the metal bracket now prevents it opening more.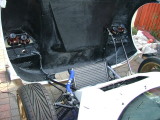 I'll look at using some gas springs...