Today, I went to the paint shop again to see how it's going. The central tub, doors, front removeable panel and rear removeable panel have been painted.
I'd arrived a bit early; it was still in the oven being baked - but there was only 10 minutes left, so I waited.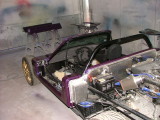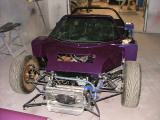 I like the second picture because it shows the blue pearescence on the right hand side.
We pushed it outside to see it in daylight.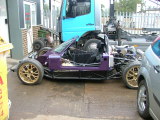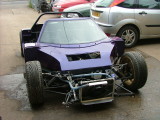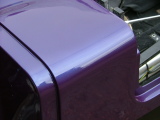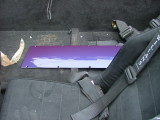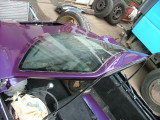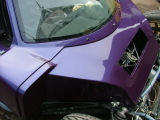 It's a bit of a shame that it wasn't sunny. I took the front removeable panel home so I can show people - and in the sun, it's fantastic!
Update: I took some pictures the day after of the panel in the sun to show the pearlescence.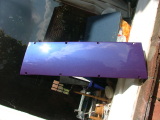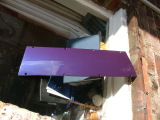 Update2: Keith very kindly took some pictures for me, when it came out of the paint shop