Fitting the hinge
The hinge bracket I'd made earlier needed some modifications - I hadn't accounted for the thickness of the lower right angle section, so I decided to remove it, and replace it with a flat piece instead.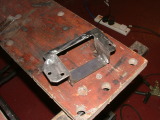 I then used a 6mm rod as the hinge back.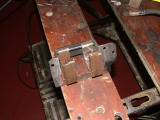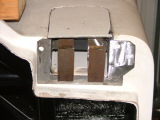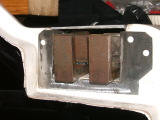 Using a very thick plate and some 6mm bolts to join the two hinges.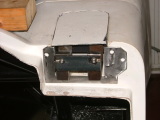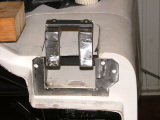 I then cut a length of 25mm square box section as the main door frame. It's only surface rust!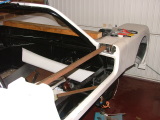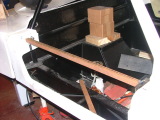 And then I attached the gas spring to it.
I cut off the end of the door prototype and welded it to the 25mm box section. This part holds the catch.
Now I needed something to join the bar to the door that can be adjusted. I found these brackets that are designed to be adjusted - spacing it with some washers allows side to side movement, and the slotted holes allow vertical. If they need to be moved back, I can insert some washers in the hinge section.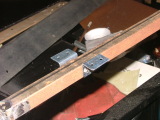 I then put some Sikaflex on the brackets, and placed the door in its desired position.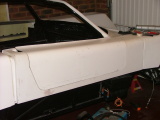 Because the door needs to be set, I decided not to do the side pods, but I'll do them when the Sikaflex has set. I'll put some GRP over the brackets to hold them very firmly in place.