While I was waiting for my neighbour to remove his car from the garage, I had a look at the TT gearstick mechanism. John suggested I make a stand for the stck because it's a lot shorter than the Seat unit in the demonstrator.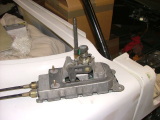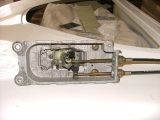 The car was removed, which gave me space to get the intakes out and put some body filler on the other side.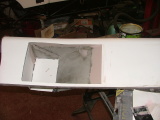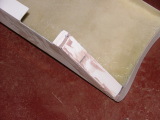 With the filler setting off, I started work on the stand for the gearstick. I've got some 75mm wide steel plate, and some round tube to make the stand - although I'm not sure how tall it needs to be until I get the seats and steering wheel fitted. This is probably the shortest it needs to be.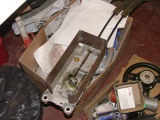 And with the last plate in place.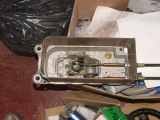 Back to the intakes, I sanded down the body filler, and put a radius on the edges. The SVA requires it to be 2.5mm radius, which is the same as a 5mm diameter (so a 5mm drill bit is a good reference).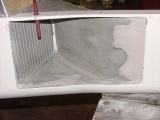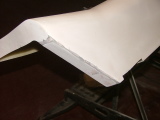 And then I sanded the other side.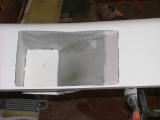 Back to the stick, I cut off the bolts sticking upwards (they aren't needed), and fitted two bolts to hold the stick to the extension.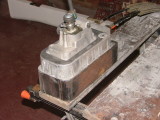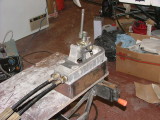 When the steering wheel and seats arrive, I'll see where it needs to be, and how high it needs to go. Then, I'll make some padding, and cover it with Alcantara.