The Intatrim Ranger seats arrived a week early - I've got a lot to do this weekend (especially as I've now got the hub bearings sorted out).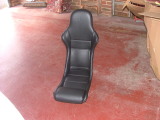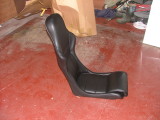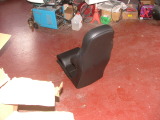 In the evening, I looked at fitting the brakes.
Firstly, the fronts - because I hadn't done anything for a bit with them, it's got a bit of surface rust. The picture looks worse than it is!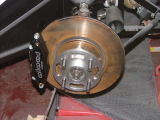 I then got the rear drive shafts, and removed the CV joints from them (since they're going to be replaced with ones that have been made).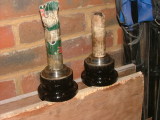 I then fitted one of the banjo fittings to the other calipers.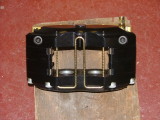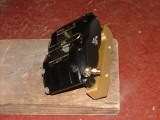 Unfortunately, the bolts supplied with the caliper extenders don't actually fit the hub, nor the extenders themselves. As a result, I didn't fit the calipers to the hubs.