Today was spent preparing the bits of the body for painting, starting with the side pods (again!)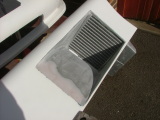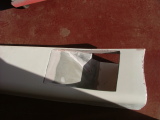 I then sanded the areas above the door hinges - using an random orbital sander (which made light work of the body filler).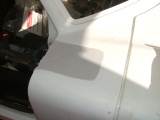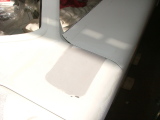 And then I put some more body filler on it, and, to keep the curve of the top, sanded it with a sanding block.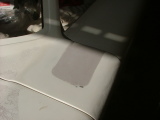 I then went to finish the doors off, marking the excess by running a pen along the flat top part. This will ensure that the door's top is level when you look at the side.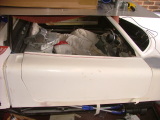 I then cut off the excess.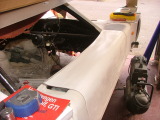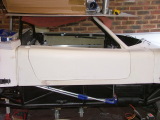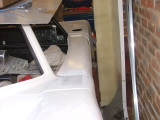 And then back to the side pods.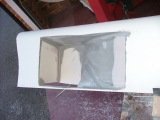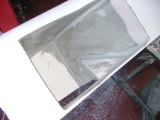 The grey is some special body filler which is a single component (normal body filler you need to mix hardner with the filler to set, whereas this doesn't need mixing). It's very smooth, and has a texture like toothpaste. I filled it in with a finger, and when it sets (as it's not an accelerated reaction, it takes a while). This'll look quite smooth.
I then had an idea - at the end of each evening, I'll do a "10 minute job" - i.e. something that is meant to take 10 minutes but ends up taking longer. I decided to do three of them.
First of all, I fitted the top engine cover.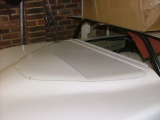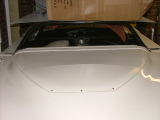 Each bolt is about 25cm away from the next one - except for the three at the bottom which are about 20cm away.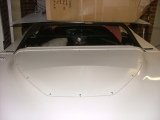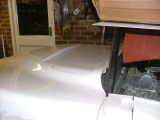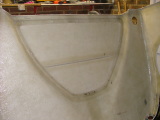 I then set about mounting the header tank properly.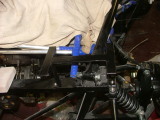 I then put bolts in the indents on the header tank - unfortunately, I've run out of washers, so I'll have to get some more.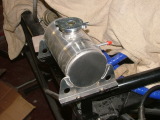 And finally, I fitted the rear number plate light. Firstly, I drilled inside the panel cutout area.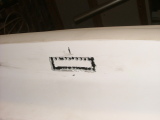 This is the light I'm using: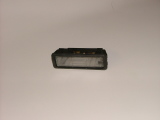 It's actually an interior light, but it'll do fine for a number plate light. And with it fitted.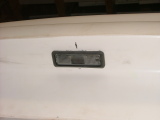 And to put it in context: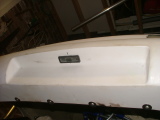 What other 10 minute jobs are there? I'll make a list.