Yesterday, I bought a registration for the car - GT30 EON. My first choice of AE03 NGT wasn't available, and this was the closest I could get.
Since my Mondeo's MOT runs out on Tueday, and I couldn't get one this weekend, I went to the workshop to pick up the windscreen and some other bits - if the Mondeo fails the MOT, then I've still got the Locust to drive if I need to go anywhere.
When I got back, I fitted the oil seal that had been lost, and set to work on the rear brakes, putting the pads in, and hooking up the handbrake cable.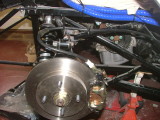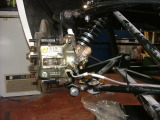 While I had the back section open, I fitted the starter motor.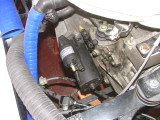 And also moved the filler cap to the left.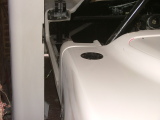 I did a bit of work on the front brakes - John had told me that I'd made a mistake in the banjo fittings - however, they don't fit the inlet to the calipers, so I'll have to sort something out for that. In any case, I fitted the longer bolts to the calipers, so they're held in nice and tight.
I then made a start on fitting pipe clips - firstly, to the radiator.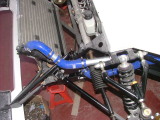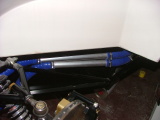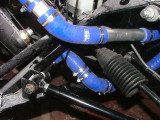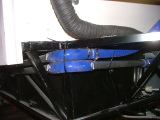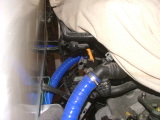 And then I put the clips on the air filter intake pipe.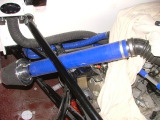 Finally, I put clips on the windscreen heater pipes.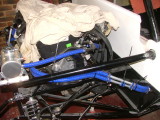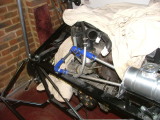 This took quite a while, and it was now getting quite late. So, I did one of the 10 minute jobs - fitting rivnuts to the front, middle and back of the car to provide earthing points for the lights and heater fan.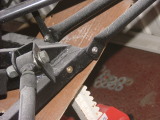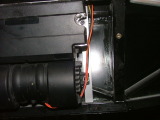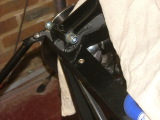 While packing up, I remembered that I hadn't put any clips on the fuel filler hose, so I did that.