I decided to use body filler to fill the gap and then sand the edge a bit. I'll also cover that section with Alacantra to make it softer.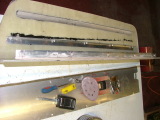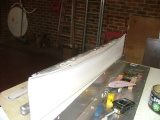 I then put some rubber edging on the door strengthening section.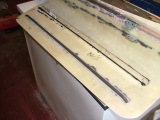 And also on the top door edge too.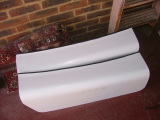 With Sikaflex setting on the doors for strengthening the bits I'd bonded last week, I started to work out where to place the gearstick. This required the rough fitting of the driver's seat.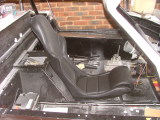 I had been looking for my M5 stainless buttonhead bolts for a while, and just before I was going to get the steering wheel, I found them. As a result, I bolted the door handles to the aluminium skins.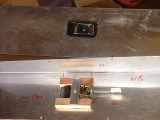 And then I fitted the steering wheel, and worked out the best place for the gearstick.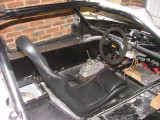 It needed to be moved to the right, so I cut away part of the lower shell to clear the chassis rail.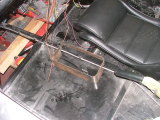 I then welded some tabs to the inside of the shell, and drilled holes in the floor for the bolts.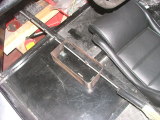 With the final position decided upon, I welded some captive nuts to the tabs, so they can be done up from underneath the floor.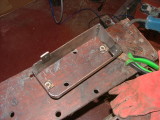 And then I painted the inside of the shell - the outside will be covered with Alacantra, and the contact adhesive will stick better to the metal than the paint.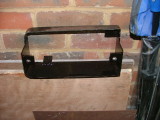 I then fitted the door properly, and checked to see how it closed - the door handle doesn't open the mechanism yet, so I've not closed it completely.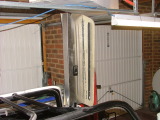 And the other side - unfortunately, the gas spring needed a bit more clearancing than the first side - I'll make a curved panel to cover it later.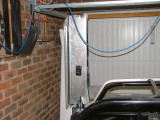 Unfortunately, my 10 minute job had to be aborted - I wanted to fit the rubber edging around the outside of the windscreen, but I need some edging material that goes over a thicker panel.