The problem with electrics is that there's not a lot you can take pictures of!
Before continuing with the wiring, I put the blanking plate into place.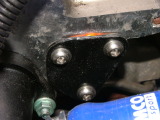 I also fitted the washer jets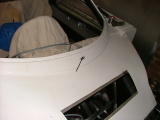 they're 30cm from the wiper hole, and the centre of the ridge between the windscreen and the front section.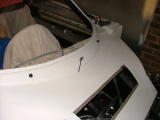 The dashboard may need have some clearancing for the bottom of the jets.
The washer bottle was next - it's on the inside of the nearside front section.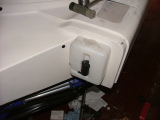 The little black blob to the left of it is the gromit for the washer line - it's been Sikaflexed in place, because the GRP is too thick. When the Sikaflex has gone off, I'll put the tube in, and connect it to the jets. I've also just remembered that I'll need to put some wires to control it!
And then it was back to the wiring. I joined wires 1, 2 and 3 (right, left indicators and side lights).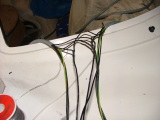 I also put a relay for the main beam. It's bolted to the steering column mount.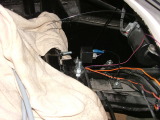 At the end of the day, I had the main beam working, as well as the hazard lights. The ignition switch also turns on all the relays in the back.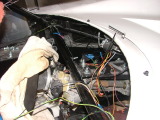 Tomorrow, I'll get the rest of the wiring sorted out (I need another relay).