Fitting the doors
I'd decided last week that I would be doing the doors this weekend. First of all, fitting the hinge.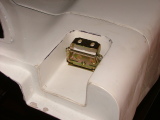 I then made a plate with some M8 bolts welded from the back for the door to be bonded to.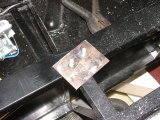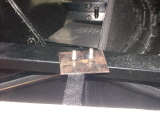 I then put a lot of Sikaflex on the plate, and then put the door onto it.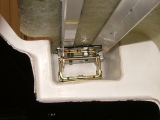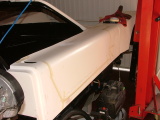 And then the other door
Lights
Once the door was in place, I started to mount the lights. You can mount the Hella lights either from the front, or from the rear. Because the light mounting GRP had shifted slightly while setting, I have to mount them from the front (which doesn't look as nice, and I may rework it slightly).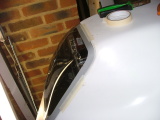 It's very close to the lens cover!
Rear section
I also took the opportunity to slap on some more body filler to the back.