It was a very sunny day, and quite warm. This meant it was ideal weather for working on the front.
Firstly, I fitted the lights. Unfortunately, one of the clips broke when inserting it, so I'll either need to find a spare clip (probably unlikely), or buy another headlamp.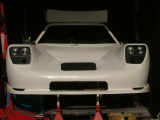 I then fitted the front indicators.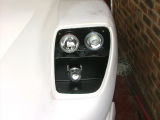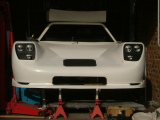 And then it was time for the lens covers. Firstly, I marked 7 holes on the lens areas, and then held the covers with masking tape. I carefully drilled the holes in the covers, and then tapped the GRP with a 4mm tap. I then drilled the covers with a 4mm drill, and then fitted them properly with 4mm button head bolts.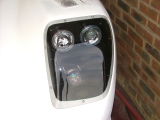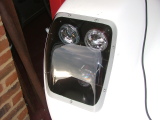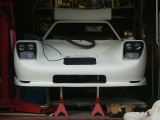 And then as a bit of a finale, I fitted the side indicators.