I'd left my car at with John at the Blaze workshop to finish off the final details (I don't have a lot of holiday I can take off work left), and sort out the oil leak - which he was able to do (it wasn't a part of the engine I'd touched). One of the things John did for me was bond some gold mesh (which I'd bought back in April 2006) into the front - in front and behind the radiator.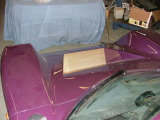 So on Monday 24th September, it was time for the SVA in Gillingham.
First test was the chassis number. Nice and easy!
The second test was the emissions. This was a bit more problematic - there's a period at the start where the equipment is measuring the emissions. The SVA guy was just about to fail it because it was too high when it suddenly went into range, and stayed there quite happily.
From thereon, it was reasonably plain sailing - except for the brakes, which were fairly rusty. Several attempts were needed until it just passed. A few more miles, and it'll be fine.
Back at the workshop, and we gave it a bit of a clean, and I went to the local DVLA office to get all the paperwork I needed to fill in.
The next day, I went to see Keith at the Aeon workshop to pick up the certificate of newness that the DVLA office needed, as well as a duplicate invoice for the drive shafts, since I couldn't find it.
I then went to see John, and check the paperwork I'd done, and then back to the DVLA office, where everything was handed in - including my personal plate I'd chosen way back in February 2006.
With that filled in and an appointment made to get it inspected for Thursday, I went back to see it, gave it a wash, and then took some pictures for the insurance. These are large images.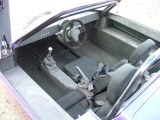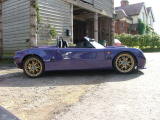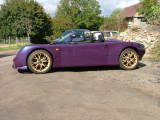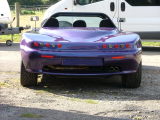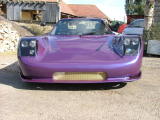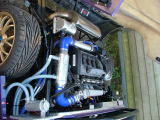 I also took some for my own purposes