Today started a bit like yesterday - except this time I actually bought a new fridge (we saw what happened when we put the fridge onto maximum refidgeration - nothing). So, it ended up being a short day.
The bits down the sides of the seats needed some carpet because you could see the floor.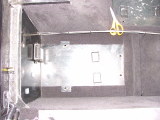 While Chris was working on the front floor panels, I made a bracket to hold the map sensor at the right angle (to prevent condensation) on the rear bulkhead.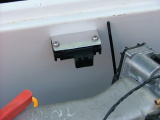 Chris had finished one side during that time: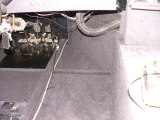 And then the other side and the middle: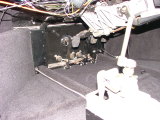 And finally, we fitted the new harnesses to the seats (this was a bit of a pain as the eye-bolts don't allow the passenger seats to fit - so we used the bolts from the other harnesses instead for those. The handbrake section was covered in foam (but not Alicante), and a slot for the driver's harness cut out in the centre section of the gear cable panel (with some rubber edging).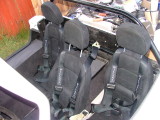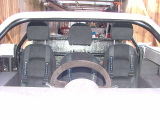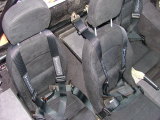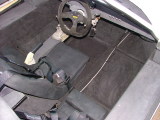 In the evening, we got some self-tapping screws which we'll use to hold some cable tie holders in the chassis for the cables.