Bits turn up
I've ordered some bits to allow me to do more of the wiring - it's very cold in the evenings now.
Fuse boxes
These are two 8-way fuse boxes, which are about a quarter of the price of a 16-way fuse box!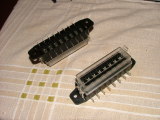 Distribution units
These are actually used for mains electricity wiring, but can handle 40A. I'll be using them for distributing power.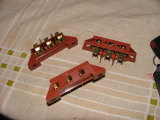 Switches
I like these. They're stainless steel switches with an embedded LED ring. They also have a very low profile, which makes them ideal for SVA.
One will be used for side lights, another for dip, and the last for fog light.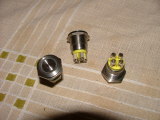 I may get another for the heater - or I may use one of the unused functions on the wiper stalk (rear wiper/washer).
The cable
It may seem pretty boring - this is the cable that I'll be using. It's a 7-core cable, like a trailer wire, except it can supply 13A (the highest current supply except for engine related stuff is just over 9A).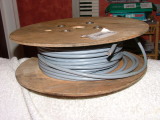 I like using this cable, because it provides a very convenient way to get 7 cables up or down the car in one bunch, without having to resort to loom tape, or spiral-wrap. You also don't need to have a plethora of different colour cables!