After yesterday's panelling, I decided to do some more tonight.
Firstly, though, I had a look at the gearstick cable brackets I glued yesterday (after the write-up).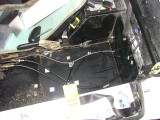 Unfortunately, it's a very very tight fit for the seat, so I'll have to route it a different way. I've got a horrible feeling that they're either too long, or too short for the way I need to route them...
Anyway, back to the panelling - I wanted to hide the door braces I'd made earlier behind some panels: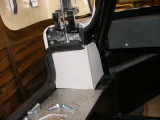 And then an aluminium version: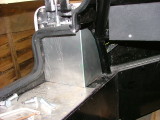 Followed by the other side (which was, unsurprisingly, very like the first side).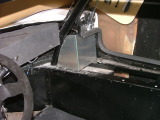 And then the rear panel. Since I wouldn't be able to make it in one piece, I put some rivnuts in a right-angle bend: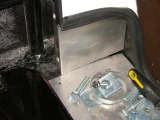 And again, the other side: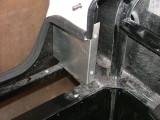 Finally, I glued some more cable tie holders in place ready for another attempt to route the cables: