Yesterday, I'd strengthened the front section of the doors - today, the plan was to do the same with the catch area, so the doors close with a really positive touch.
This would be made out of some right angle steel,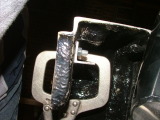 a plate (which was cut out to follow the shape of another plate already in the area),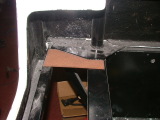 and a tube to join them together.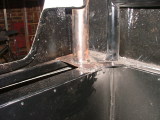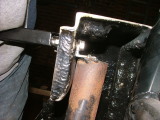 (Yes, I forgot to use the zip wheel to clean it off before welding it in place!)
This is the one for the other side (which I did clean off).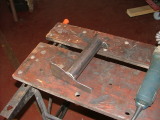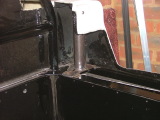 I then started to do some of the clearancing required to get the rear section to fit snugly with the mid-section (this might be a little difficult to make out!).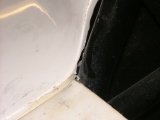 However, I remembered that there was paint drying underneath it, so didn't do the other side.
Instead, I had a look at the rear section hinge - on one side, it was slightly too low, so it needed moving up. While I was doing that, I welded some nuts on the bracket, so only one side needs tightening (and also gives it a little more space to play with).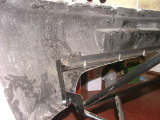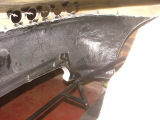 Tomorrow, I'll look at fitting the Aero catches, and making an internal brace bar for the rear section. The front should also have the catches installed.