Panelling
Today was spent panelling the car - there's a lot of rivets to do, so I bought an air rivetter (as well as the drill bits I needed yesterday, and a replacement for the rivnut gun I broke).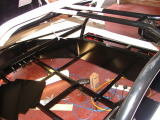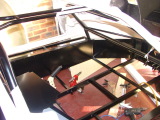 The rear panels needed folding - and having a right-angled drill convertor helped to get in the really tight spaces.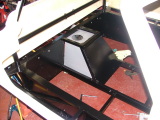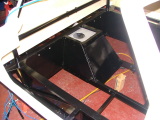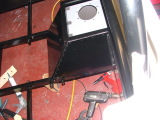 After fixing the panels, I put silicon sealant around the parts which will be exposed to the outside, as well as some of the interior joins.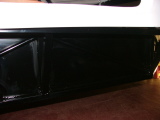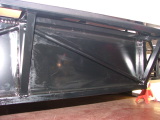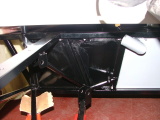 Note that the white spirit I was using to clean the panels hadn't evaporated by the time I took the pictures (so it looks a little streaky).